Product
Certifications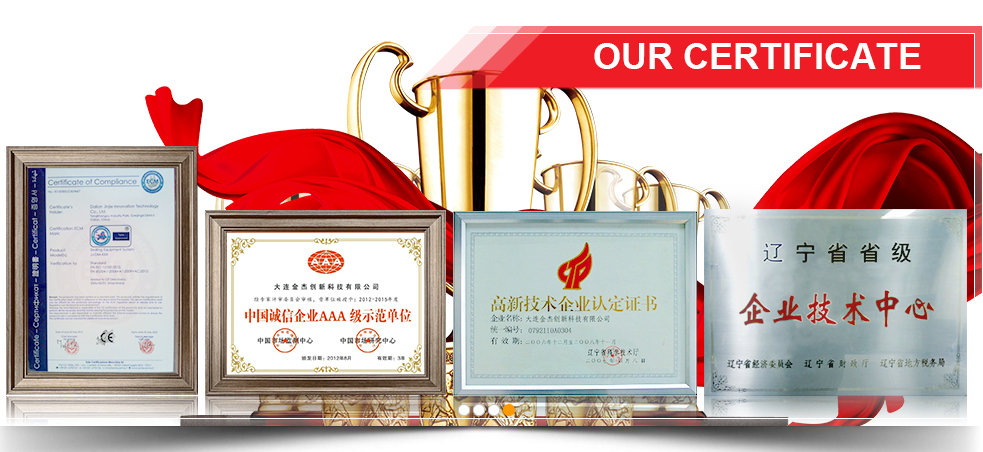 Jinjie has passed a lot of well-known certifications for the product quality, managment, services, etc.
Including: ISO 9001, ISO 14001, CE, 3A, New High-tech Enterprise, many Patents, ect.

Jinjie people will...View More
Cabinets Foam Gasket Machine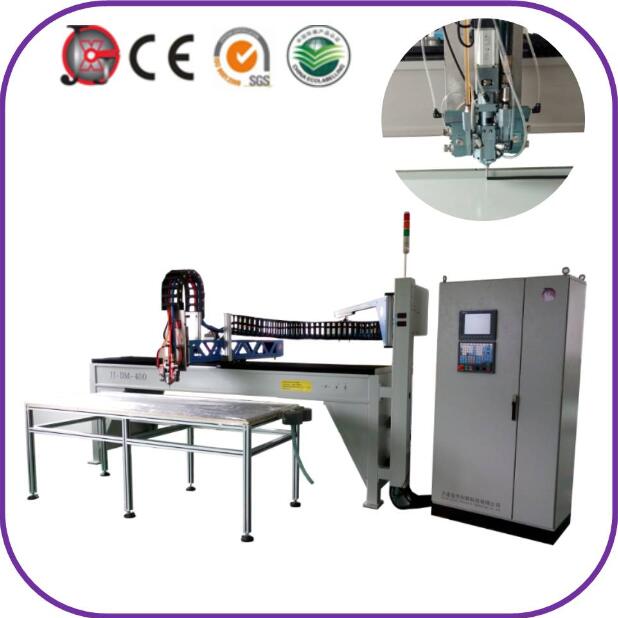 JINJIE FIPFG Machine details:

1. Mixing Head: German technology, easy to maintain and clean, Patents.
2. Quality & Price: top level quality with competitive price
3. Clean: Water.
4. Control system: CNC system, Windows. 8-axis, 3D, very easy to learn and operate.
5. Gasket width: 5-30mm for standard type, 2-8mm for micro type;
6. Work Stroke: 3D, X*Y*Z=2400*1200*250mm or specified.
1. Mixing Head
Modular design with technology origins from Germany, be made of aviation aluminum, comes with automatic valves, no mechanical valves outside.
Nozzle locking system "Stop-Drop DVS-3" is controlled by using axial movable drive shaft, it is anti dripping, maintenance-free, etc.
2. Cleaning System
By water; patented high pressure water rinsing system, environment-friendly; with special anti-sticking coating treatment inside the mixing head, good for continuous working, especially for automatic production lines.
3. Operation system
Taiwan Syntec CNC operation system, Windows system, 3D working mode. Automatic control, response quick and steady, strong anti-inference capability, very low failure rate. Colorful LED screen matches with key pad and hand controller, very easy to operate. Convenient program input modes: internal storage for common graphs, CAD drawings input through storage card, G-code, or manual test. The programs and processing data can be stored. Different language is optional.
4. Dosing System
German Barmag metering pumps, Panasonic Servo Motor, etc. High quality pressure transmitter and pressure show tables to guarantee the gasket uniformity.
The Raw Material Barrels are Double-deck stainless steel tanks, 40L, with sensitive liquid level alarm. Automatic mixing and air entraining function for A tank. (guarantee the foam gasket quality).
Teflon material pipes, etc.
··Specifications:
| | |
| --- | --- |
| 3-Axis Robot | 3500W*3000D*2500H mm |
| Work Bench | 2000W*900D*850H mm |
| Material Tanks | 1250W*800D*1400H mm |
| Control Cabinet | 1000W*600D*2050H mm |
| Floor Area | 6000W*5000D*2500H mm |
| Work Stoke | 3D, 2400X*1200Y*250Z mm |
| Gasket Width | 5-30mm |
| Work Speed | 0-12m/min |
| Work Precision | 0.01mm |
| Power | 4.5KW |
| Operation Pressure | 0-2MPa |
| Power Supply | 380V, 50HZ |
| Operate Mode | Automatic or Manual |
| Clean | Water Rinsing |
··Main Parts
Title
Qty. /set
Note
Gluing System
1
Patented German technology mixing head,
Panasonic servo motors, aviation aluminum
Control system
1
Taiwan Syntec CNC system, automatic with LED screen and hand controller
Clean System
1
Clean valves, by water
Material Tanks
1
A&B, 40L stainless steel banks,
with liquid level alarms
Dosing and Filling system
2
A+B, German Barmag metering pumps, Panasonic servo motors, Teflon material pipes
3-Axis Robot
1
Steel,PMI-AMT linear guide
Work Bench
1
Steel
Control Cabinet
1
Steel, Electrical elements: Schneider, Omron, etc.
··Applications:
Fields request for high standard dustproof, moisture proof, waterproof, shock absorption or damping functions like electrical cabinets, vehicle, appliances, lighting, filter, package, etc.
1. Electrical cabinets: control cabinet, switch cabinet, explosion-proof tank, distribution cabinet, electric cases, switch box, etc.
2. Vehicle: car body, car door, windshield, engine cover, air vent, horn, lighting, etc.
3. Lighting: indoor lighting, outdoor lighting, automotive lighting, LED lighting, etc.
4. Appliances: Cleaner, air conditioner, television, induction cooker, etc.
5. Others: filter, small case, package box, door lock, phone shell, etc.
Dalian Jinjie could be a quality partner for your success.
Honesty is our company basic, you can trust us always.
Innovation is for assist you to achieve efficiently producing desired.
Safety & Environment-friendly equipment manufactured is our responsibility.
Customers' satisfaction and success is our serving goal, we are always work together with you.
Contact:
Linda Liu 0086-138 8962 4989
E-mail: sales01@fipfgmachine.com
Skype: lmling65