Product
Certifications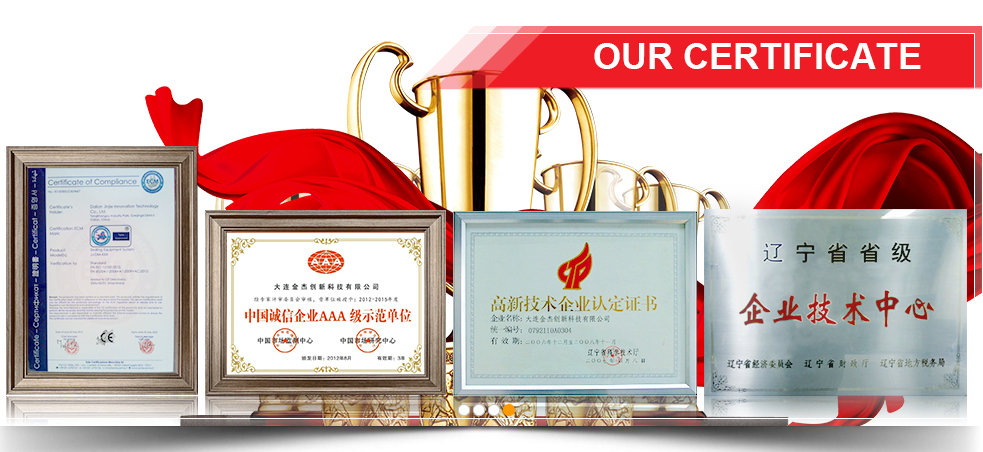 Jinjie has passed a lot of well-known certifications for the product quality, managment, services, etc.
Including: ISO 9001, ISO 14001, CE, 3A, New High-tech Enterprise, many Patents, ect.

Jinjie people will...View More
Environment-friendly is our developing principle.
Protecting environment is a responsibility for everyone. We must keep this opinion always and transfer this idea to all people around us. So, all products made by Jinjie including raw materials used must be environment-friendly. And, our products also help our cooperators to keep their working environment being good-healthy, and help them to develop environment-friendly product.
Cooperation and honest is our working attitude.
Every staff must have cooperation and sharing opinions. If a work could not be completed by a individual, but it would be easy to finish successfully under a team. Because the team power is huge. Same time, the understanding, sharing and respecting among team members could help the whole team improve work efficiency, mission success and create good working environment. Through good communications and cooperation with partners and clients, we establish high efficiency, honest and win-win cooperation relationships.
Customers' demand and satisfaction is our working purpose and developing power.
Through effective communication, patient introducing and perfect after-sale service, we do our best to meet customers' demand and satisfy them.
Innovation and high technology is our developing basic.
We develop new high technology continuously through keeping creative thinking, using new idea and method. Basing on communicating with clients in time to know their opinion and suggestion, and keeping eyes on related information in worldwide, we research and develop new technology to meet their requirements and the markets' demand. When we are serving our customers, we are developing ourselves same time.


We Trust: Innovation Leads the Future, Cooperation Creates A Better Future.